Local Students Will Host Discussion on Equity in Civics Education as Part of first ever National Civic Learning Week, March 9 at 11 AM MST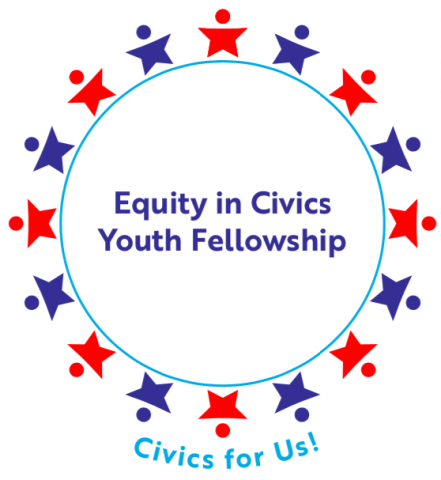 ---
Saturnino Pajkos from Tanque Verde High School is a member of the iCivics Equity in Civics
Youth Fellowship, which will gather students from across the country for a webinar about why
every student in this country should have access to high quality civic education.
Tucson, Arizona 03/07/2023 – Saturnino Pajkos a 10th grader from Tanque Verde High School
is part of a group of students from across the country who will host a virtual conversation during
the first ever National Civic Learning Week about why it is crucial that every student has access
to civic education and how young people can get involved in the effort to improve civics.
The webinar, which is hosted by the iCivics Equity in Civics Youth Fellowship, is open to the
public and will take place on March 9, 2023 at 11:00 AM MST. You may register online here.
High school and college students, who are leaders in the movement to improve civic education,
will engage in a discussion about how young people can become civically engaged, the policy
solutions that they may be pursuing on a personal level, the strategies they are employing to
participate in our unique experiment in self-government, and why they have become involved.
This session is presented by members of the iCivics Equity in Civics Youth Fellowship.
The yearlong fellowship helps students develop leadership and communications skills in
collaboration with peers and experts in the field of civic education. Throughout the year,
students research and explore how civic education can become more equitable for students
across the United States, utilizing their own lived experiences to become ambassadors and
shed light on how civic education can include student voices from every background.
"Civics education is key in maintaining our democracy, natural rights, and can be a catalyst for
change. This week is opportunity for others to better understand its necessity and overall learn
more on this key topic." -Saturnino Pajkos
During Civic Learning Week, more than 100 organizations, states, and educators are hosting
dozens of virtual and in-person events across the country from March 6–10 to highlight the role
civic learning plays in sustaining and strengthening constitutional democracy in the United
States. This first-ever National Civic Learning Week is a significant step in a growing movement
to reinstate civic education as a centerpiece of American K–12 education. For more information
about Civic Learning Week, visit www.civiclearningweek.org.
About the Equity in Civics Youth Panel
● What: A panel discussion about why civic education is crucial right now, and how
students can become engaged citizens.
● Who: Alumni of the iCivics Equity in Civics Youth Fellowship:
○ Howard Kim, 10th grader at Conestoga High School in Berwyn, PA.
○ Kimtee Kundu Kimtee Kundu, 1st year undergrad at Harvard University in
Cambridge, MA.
○ Marcus McNeill, 1st year undergrad at American University in Washington,
D.C.
○ Shreya Nallamothu, 10th grader at University High School in Normal, IL
○ Dhruv Pai is a 1st year undergrad at Stanford University in Palo Alto, CA.
● When: March 9, 2023, 1 PM ET
● Where: Online, Register here.

For more information, contact ECYF@icivics.org