It's National School Counseling Week!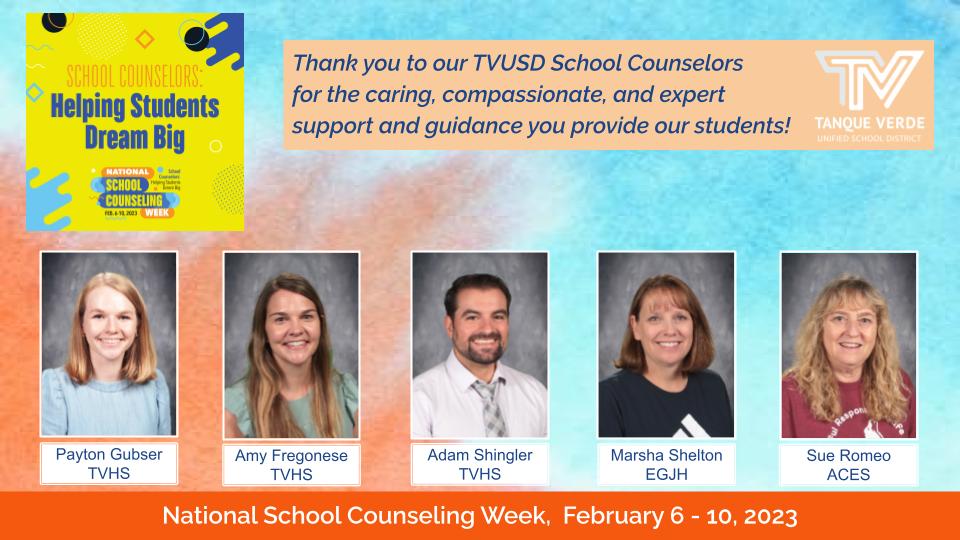 ---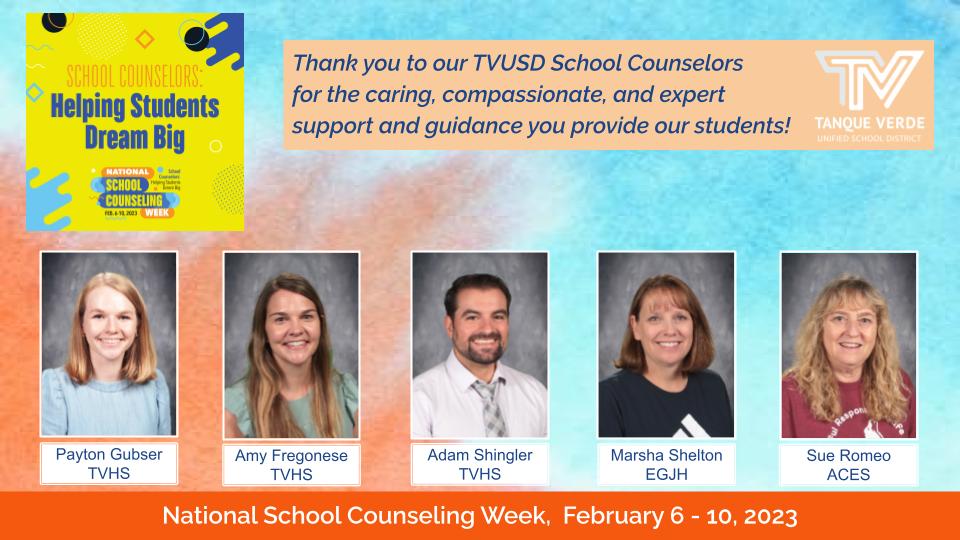 To kick off National School Counseling Week, we want to recognize our TVUSD School Counselors! Thank you all for the caring, compassionate, and expert support and guidance you provide our students! #NSCW23
School counselors are the first line of support for students. Their thoughtful guidance helps our students and their families navigate through the opportunities and challenges they encounter as they make their way through their academic careers! We want to thank our amazing TVUSD School Counselors for making a difference in the lives of the students, staff, and families they work with each and every day!