We are pleased to highlight our current District Governing Board Members. For these brief profiles, they were asked to respond to some or all of the following questions:

Why are you a member of the Tanque Verde Unified School District's Governing Board?

What are you most proud to have achieved so far as someone who's been involved with our schools?

When your Board service concludes, what do you hope will be said about it?

Briefly describe the work you do and how you've arrived at this point in your career.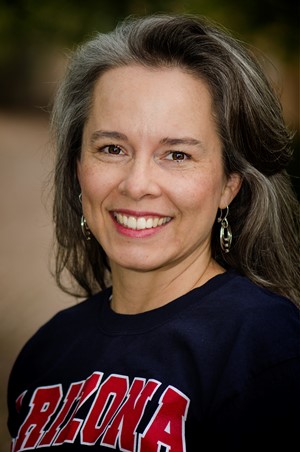 Anne Velosa - Board President
In 2009, my husband and I moved our family to the Tanque Verde Valley because of the highly regarded Tanque Verde schools. It became clear to us that parent and community support greatly enhanced our children's educational experience, so I began volunteering in the classroom to do my part. It didn't take long before I began serving within school support organizations, as well as substitute teaching in the classrooms, allowing me to develop relationships with staff, students, and fellow parents. When I learned of the availability of a TVUSD Governing Board member position, I viewed this as an opportunity to continue serving my community and volunteered for this advocacy role.

The TVUSD Governing Board has weathered various challenges since I moved into the area, yet has kept students and their education the focus and priority of their decisions. As a Board member, I will continue this practice, while leveraging my background to collaborate with fellow Board members and District administration and staff to provide a pathway for educational success for each student.

By listening to and working with parents, teachers, staff, and students to understand their challenges and celebrate their successes, I will partner with my fellow Board members to develop policies and strategies that support a robust and thriving educational environment; making our Tanque Verde schools a standard to measure against.

After obtaining my Bachelor of Science in Materials Science & Engineering from the University of Arizona, I moved to Cleveland, OH to earn a Master of Science in the same subject area from Case Western Reserve University. I left the midwest to join Intel Corporation, working in New Mexico, Arizona, and Oregon. My tenure at Intel included positions as a factory support engineer, process engineer, materials quality engineer, and quality & reliability engineer of server systems; often times managing cross-functional and multinational teams. Once I became a mother, I stepped away from the engineering workforce and immersed myself into the role of stay-at-home parent. Though I wasn't dealing with supplier quality issues, product yield improvements, or process audits, my engineering background enabled me to manage the challenges of raising children in a world filled with technology and social change. Long interested in photography, I am currently developing a photography business.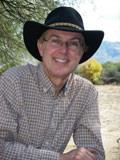 Jeffery Neff - Board Member
I have been a resident of the Tanque Verde Valley for almost 30 years. I moved here when my children were preschoolers because of the great school system. I recognize the value of a good education in my own life and wanted my children to have the same or better opportunities. My children are now grown. They greatly benefited from the great educations they received from the District. When an opportunity arose to serve on the Governing Board, I felt that it would be a great opportunity to serve the community and give back to the schools that educated my children.

I am most proud of participating in the creation of our own high school and the building of the new Emily Gray Junior High School. Additionally, I am proud of meeting the challenge of keeping the District financially solvent during many years of the great recession that has rocked our economy. I hope that it will be said that I was effective in keeping the District a top quality District that provides outstanding opportunities for excellent teachers to deliver high quality education to the District's students in a fiscally responsible manner.

I am a lawyer certified as a specialist in real estate law by the State Bar of Arizona Board of Legal Specialization. I have been certified for over 30 years. I practice in the areas of real estate, probate, trusts, wills, bankruptcy and commercial litigation. If you want to know more about my practice follow this link:https://www.udalllaw.com I am a partner with Udall Law Firm LLP, here in Tucson.

I was the first person in my family to graduate from college. I went on for another three years to graduate from the University of Arizona law school. We moved to the Phoenix area when I was quite young because of my father's work. I was smitten by Arizona's natural beauty. This is one of the primary reasons I established my practice in Tucson after completing Law School. My father – a machinist - emphasized the importance of education in bettering one's self. His hard work raised the family to a solid middle class life style from the bleak poverty of rural southeastern Ohio in which he was raised. I treasured the opportunity to get a good education that he encouraged. It's been through hard work and the educational opportunities that I've broadened my horizon, enriched my life and provided for my family. So, I feel honored to have been able to serve the Tanque Verde Unified School District in providing those opportunities to succeeding generations.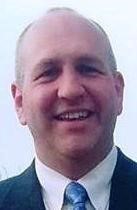 Beth Peterson - Board Member
My family has lived in the Tanque Verde Valley for over two decades. It's a wonderful area with tremendous schools and a truly dedicated community. Like many, we moved to the district in order for our son and his future sibling to get an excellent education. My husband is a native Tucsonan and grew up in the area. We so appreciated that our sons had the same history teacher at Emily Gray as my husband and his sister! What fantastic continuity and commitment of our teachers to have taught generations of families over the years.
Throughout my sons' education, I have been an ardent volunteer for their various school needs. Recently I served as the TVHS PTSG president from 2018-2022. Volunteerism is incredibly important to me. I feel it is my responsibility to help; lending my skills and time working toward the greater social good. Public education is critical for our students' future, and a well-educated populace is vital for our society.
As a new TVUSD Governing Board member, I look forward to serving the Tanque Verde community, understanding the needs of our district, and contributing to positive educational outcomes for our students.
I am a long-time Tucson resident and a proud Wildcat with a Bachelor of Science in Electrical Engineering from The University of Arizona. As a software engineer and technical leader for an American multinational technology company, I understand the importance of education. Access to technology and modern education builds the work force of tomorrow, attracts high-wage jobs, and creates economic opportunities!
Jeremy Schalk - Board Member
One of the reasons I moved to the Tanque Verde Valley in 2010 is because of the Tanque Verde Unified School system. My wife and I have three small children, and our family values education. I decided to run for the school board to be involved in and give back to my community. I want to contribute not only to my children's education but to all children attending the Tanque Verde schools.

I have volunteered in a number of high school CTE projects throughout Pima County for several years. My business, training and education background is geared toward the Career and Technical Education (CTE) programs, and my hope is to be able to continue sharing my experience and expertise in that area.

My hope is to make a difference through my board service to the lives of TVUSD students by providing them with a variety of learning experiences and education options in both college and career pathways.

I am a Vice President of Hi-Tech Machining and Engineering in Tucson. I have an MBA from the University of Arizona – Eller College, and a BS from Ohio State University. Throughout my work experience I've held a variety of positions from Industrial Control Engineer, to Quality Manager and Marketing Manager.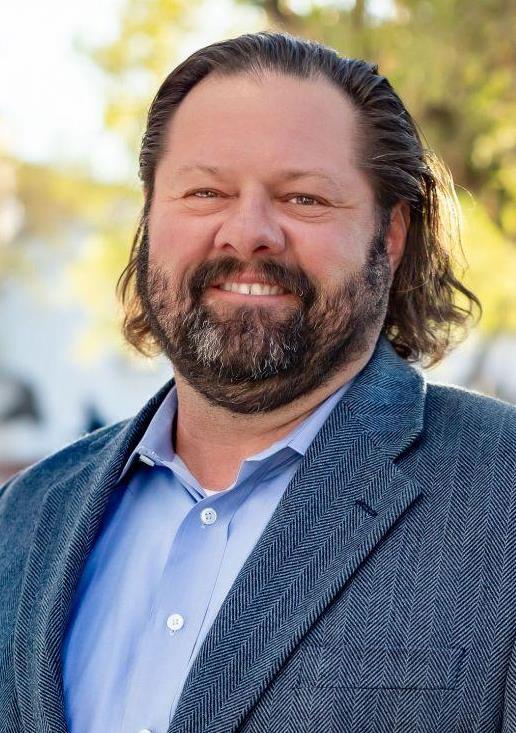 Thomas Trask - Board Member
Thomas Trask is a retired United States Air Force (USAF) officer, with vast leadership and command experience across a wide variety of business sectors including education, operations, executive corporate leadership, and program administration. Thomas was also an experienced state-licensed public school educator, licensed at both elementary and secondary education levels.
Thomas is a game-changing strategist with an extensive professional career of building top-performing organizations, and leading major educational and operational improvement initiatives across large and complex institutions. He is recognized for his sound judgement, strong decision-making abilities, and a demonstrated willingness to shoulder enormous responsibility under intense pressure. Thomas is a confident relationship builder, experienced at top-tier corporate and senior government levels. Thomas has managed multimillion-dollar annual budgets, supervised multibillion-dollar assets and facilities, and successfully lead thousands of team members across many organizations and a wide variety of professional disciplines. With broad exposure to a wide range of cultures and communities across many assignments throughout the nation and around the world, Thomas intends to bring his unique multidisciplinary and multicultural perspective to the Tanque Verde Unified School District Governing Board team.
Thomas earned a bachelor's degree from Arizona State in Tempe, AZ, and a master's degree from National University in La Jolla, CA, and considers himself a life-long learner. During his 20-years of service in the United States Air Force, Thomas commanded a professional technical training school, with a $20M annual budget, and was responsible for the education and professional development of over 900 students and corresponding staff and faculty. He served with distinction as the Multimedia Curriculum Department Chief for Air University, where he leveraged technology to optimize training programs educating 15,000 in-resident students, managed the development and implementation of leadership development curriculum across an $8M cloud-collaborative system with 20,000 remote users. Additionally, Thomas held various other positions throughout his career including: Inspector General Inspection Team Chief for the USAF's Reserve Officer Training Corps (AFROTC); Assistant Director of Operations for the United State's only East Coast space surveillance system; and was a Senior Operations Crew Commander for strategic space systems reporting directly to the President of the United States, and the Secretary of Defense.
Thomas Trask is a father of two young children; one enrolled in the Tanque Verde school district, and the other not yet old enough to attend school. With his extensive background in education, from elementary school through to adult learning, Thomas is passionate about making sure students are receiving the correct curriculum, tailored to the correct learning-level, and presented in a flexible manner that meets the needs of each student's particular learning style.
As a parent of a school-aged child, Thomas understands the concerns of parents and their desire to ensure their students are taught in a safe environment - physically, emotionally, and philosophically safe - an environment where children are taught to be strong, resilient, independent thinkers; where students are taught how to use reason and logic to think, with their ultimate goal of becoming self-sufficient and productive citizens. Thomas understands that parents are the ultimate decision making authority for their children, and it is the governing board's responsibility to listen to parents; to create an environment that reflects the desires of the residents of the district; to foster a professional educational environment that demands excellence at every level, transparency in the classroom and the boardroom, integrity and accountability of each team member and student, and a promotes a spirit of continuous growth and improvement; always improving, always learning, always doing our best.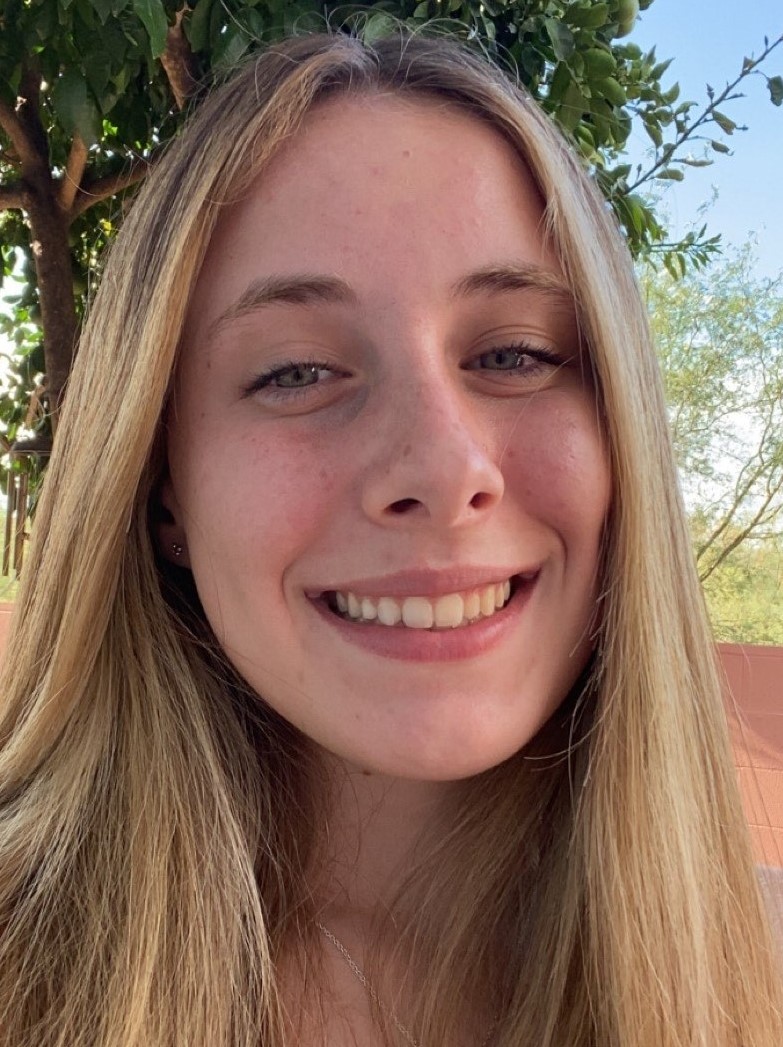 Jessica Erickson - Student Board Member
My name is Jessica Erickson and I am a senior this year at Tanque Verde High School. I have been attending school in the Tanque Verde District since sixth grade when I started at Agua Caliente Elementary School. I chose to apply for the Student Governing Board position this year because I love being a part of the Tanque Verde community and I hope that my position can provide a voice for the students within the district.
Currently I am involved in multiple extracurricular activities. Specifically, I am a member of the National Honor Society, Vice President of the Thespian Troupe, and a member of the bible club. I hope to be able to use my connections through all of these activities as well as my connections with students in class to be a beneficial and important aspect of the Tanque Verde Governing Board. Besides my association with school activities, I am also involved with my church, St. Pius X Catholic Church. Throughout my time with my church, I have been involved in many community service projects that have helped me become a more responsible and hard working person. I also work a part time job at McDonald's. This job has helped me to overcome many challenges such as working with people who I do not always get along with, managing my time between work, school, and other activities, as well as dealing with impolite customers who come into the store. All of these experiences have shaped me into a better person who is ready to make a difference in the district.
After I graduate I plan to attend either the University of Arizona or Northern Arizona University. At one of these colleges I hope to major in political science and pursue a career as an attorney. I aspire to become a lawyer in order to make a difference in people's lives as a prosecutor working to get justice for victims of a variety of different crimes.
I am truly honored that I was chosen for this position and can't wait to give it my all.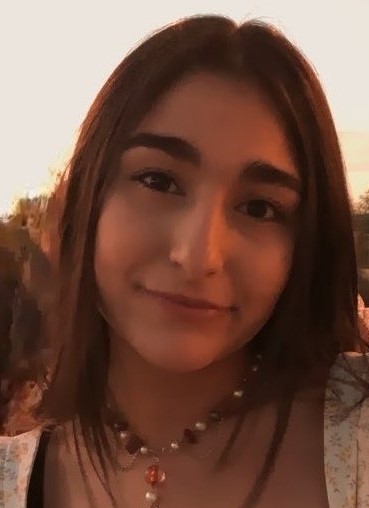 Holly Baba - Student Board Member
Hello, my name is Holly Baba, a senior at Tanque Verde High School. I'm super excited to be a student board member this year and to be a representative for all students in the Tanque Verde School District. I strive to have an active role and be part of this community, so I'm very glad I have this opportunity. Over the course of my four years, I've become passionate about English and Writing as well as Film and TV. As such, I have been a part of Tanque Verde's CTE program since my sophomore year. With these skills combined, it's my hope to pursue a career in business and marketing. I am also a strong believer in health and fitness, and I am a member of the Tanque Verde high school swim team. I am also passionate about Brazilian Jiu-Jitsu, club swimming and weight training. I also hold a part time job working as a hostess at a very busy restaurant. In my high school career, I worked very hard to be the voice of those who were too shy or not wanting to speak up, promoting change and inclusiveness within the school and the district. I am very happy to be given a bigger role to continue to be that voice for the benefit of all.