New Library Books & Materials
We are excited about the new books being added to our school library collections. New collection lists will be posted each quarter and may be viewed by clicking on the links below.
Notice of Methods Used to Dispose of District Assets
Pursuant to R7-2-1131, this District disposes of assets via Public Auctions, State Surplus and Online Sales via CraigsList, Tucson.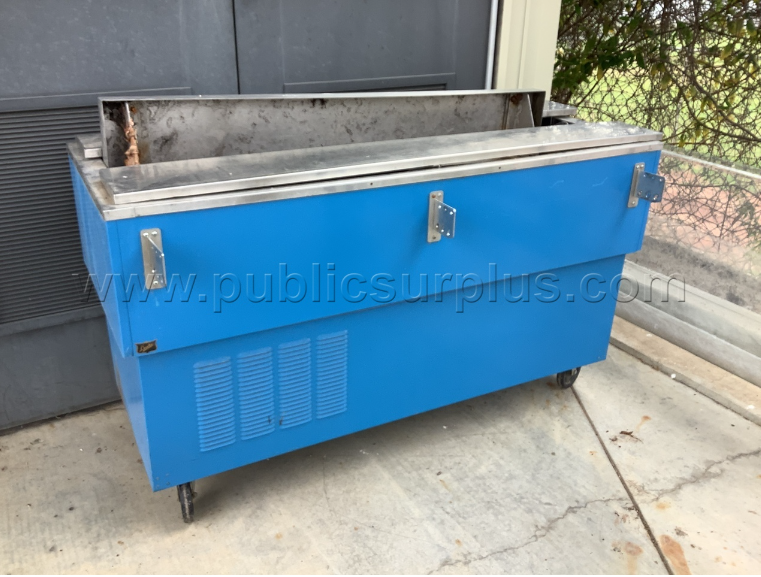 Have you seen our Surplus Auction Site? Surplus Auctions are going on all year for items no longer in use by the district. It's a win-win for the community and the district. Thank you for your support!
Notice of Records Destruction - Special Education Records
Pursuant to ARS 41-1351 and the General Records Retention Schedule for School Districts and Charter Schools (#000-11-53) established by Arizona State Library, Archives and Public Records (LAPR), (including placement records, referrals, evaluations, testing data and other related records) will be destroyed "four (4) years after fiscal year of final enrollment."

NOTICE OF RECORDS DESTRUCTION

Public Notification

The Tanque Verde Unified School District will begin the process of destroying Special Education Records (including placement records, referral, evaluation, testing data and other related records) for students whose final enrollment was on or before May 30, 2017, Date of birth is 1998, Class of 2016. This destruction will begin in May of 2022. If you would like to receive these records, please contact Student Services, Chandler Hybiak, Student Services Secretary, no later than May 18, 2022.
Notice of Preschool Disabilities Screening
On a periodic basis, personnel from the school district conduct a preschool screening at Tanque Verde Elementary School, 2600 N. Fennimore Ave., Tucson, AZ 85749 for children from birth through five years of age. The screening will be held on an appointment basis and a limited number of reservations will be made for each screening date.

The district will provide direct screening services for children who reside within its attendance boundaries. Verification of district residency will be required.

Specifically, screening assistance will be provided in those areas which may require the child to receive special education services. The areas screened will be vision, hearing, cognitive abilities, motor skills, speech and language, as well as social and self-help skills. We especially encourage participation by children under 3, as every effort is made to provide any needed services by the third birthday.

If, after the screening, there is reason to suspect a possible disability, information will be provided on infant/toddler services or further evaluation by the school district for 3-5 year-olds.

Parents of 0-5 year-old children who would like more information or who would like to make a screening appointment are asked to contact Student Services, Tiffany Hodge, Director of Student Services.
Request For Public Records
PUBLIC'S RIGHT TO KNOW /FREEDOM OF INFORMATION
The office of the Superintendent will be open to receive requests for records during normal business hours on Monday through Friday.
Requests for access to public records shall be directed to the office of the Superintendent, Susan Monroe, Executive Assistant to the Superintendent.
Directory
Contact Name
Department
Job Title