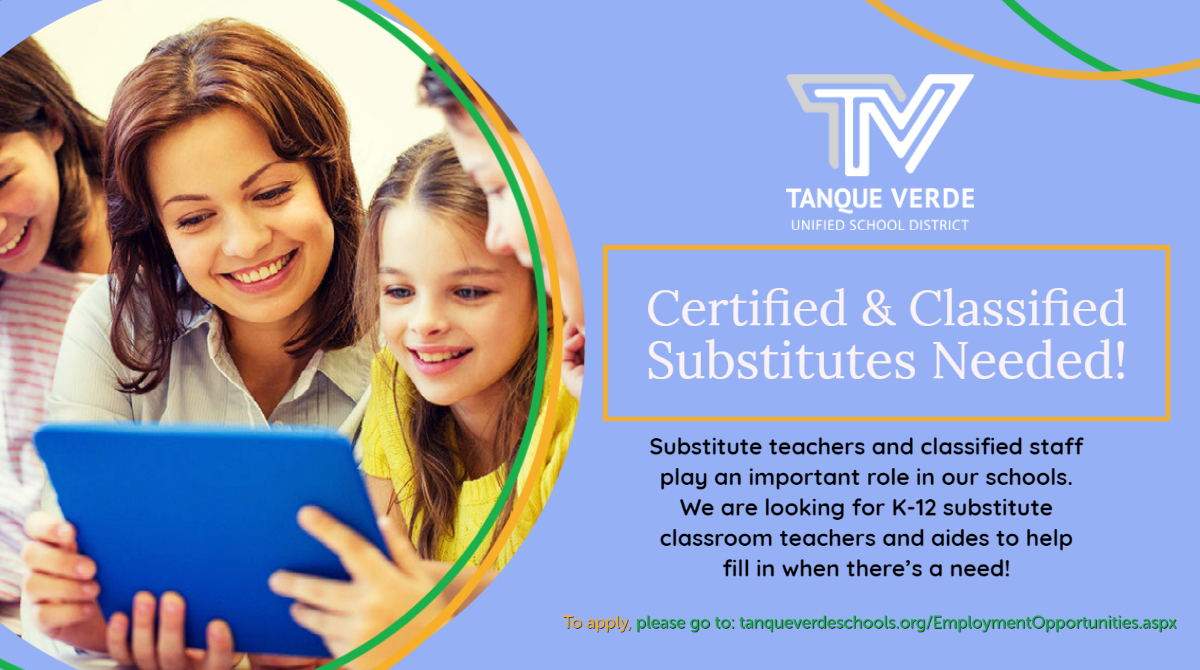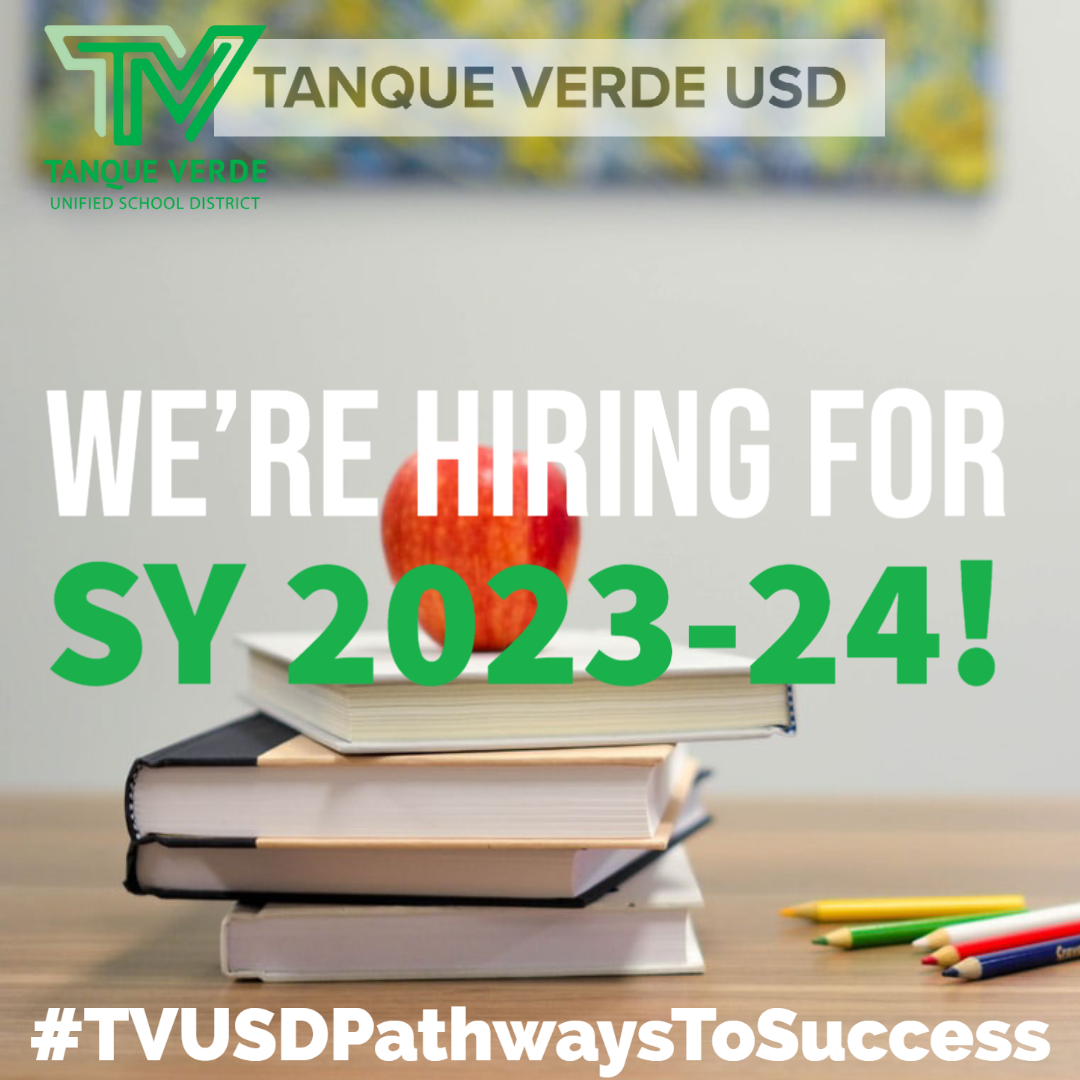 Tanque Verde Unified School District increased the substitute teacher pay effective September 8, 2021. The new rates are as follows:

Regular substitute teachers: $140.00 per day

Tanque Verde retirees: $150.00 per day

Long-term substitute teachers: $165.00 per day

If you have a Arizona substitute teaching certificate and would like to join our team, please complete the Substitute Teacher Application

If you are interested in how to become a substitute teacher, please contact Keith Wick at (520) 749-5751 x 4107.



Dear Applicant:
Thank you for your interest in the Tanque Verde Unified School District! We are pleased that you are interested in applying for a position in our school district.

Please click on the link below to search our open positions and to establish your application account with our district. All interested applicants must apply (or reapply) using this application system.

APPLY FOR A JOB / OPEN POSITIONS

If you don't see a current open position that is of interest to you, consider signing up for 'job alerts' while visiting the Job / Open Positions page.

Please contact me if you have questions about the application process.

Sincerely,
Keith Wick, PHR
Human Resources Manager

Non-Discrimination Policy

The Tanque Verde Unified School District Governing Board is committed to a policy of nondiscrimination in relation to race, color, religion, sex, age, national origin, and disability. This policy will prevail in all matters concerning staff members, students, the public, educational programs and services, and individuals with whom the Governing Board does business.

La Directiva esta comprometida a una póliza de ausencia de discriminación en relación a raza, color, religión, sexo, edad, origen nacional, y descapacidad. Esta póliza predominará en todos los asuntos concerniente a empleados, estudiantes, el público, programas y servicios educacionales, e individuos con quiénes trate en negocios.

Tanque Verde Unified School District is an equal opportunity employer under Title IX and does not discriminate on the basis of race, color, religion, sex, age, color, marital status, disability, religion, or national origin. If you have a special need, reasonable accommodations will be made in accordance with the ADA of 1990.


El Distrito Escolar Unificado de Tanque Verde es un empleador de igualdad de oportunidades bajo el Título IX y no discrimina razones de raza, color, religión, sexo, edad, color, estado civil, discapacidad, religion o origen nacional. Si usted tiene una necesidad especial y adaptaciones razonables se harán de acuerdo con la ADA de 1990.


2300 N. Tanque Verde Loop Road, Tucson, AZ 85749
Contact Keith Wick, Human Resources Manager
(520) 749-5751 extension 4107